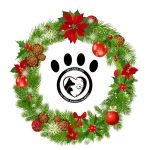 December 3rd brought us another fantastic day raising funds for the fur babies.
We wish to start by thanking Dunelm Crewe for letting us run our stall in their store.
Thank you to everyone that came from our regular supporters to all the kind people who took the time to stop and speak to us about our rescue and the work that we do in the community.
To everyone that donated items for this event thank you for your amazing support once again.
We raised an amazing total of £498.08 and our rescue Cats couldn't be more pleased.
We are already busy planning our events for 2023, so please keep checking this website and our social media for news as we announce it.
Merry Christmas to all of you from the CAFO team and our beautiful Cats.