April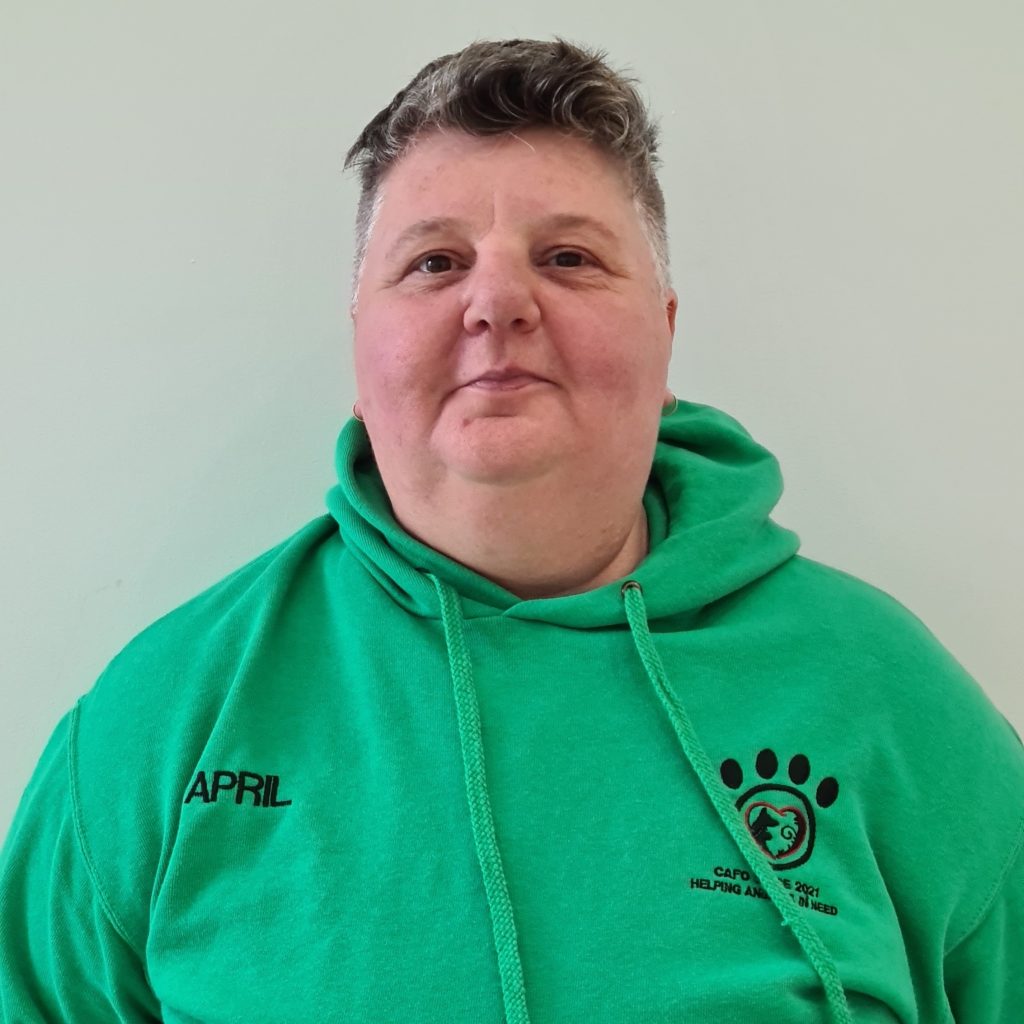 My name is April and I am one of the founders of CAFO.
It all started after I was made aware of a Cat that had sadly been ran over on boxing night 2020 in Crewe.
I was running the Lost pets in Crewe & Nantwich page on Facebook.
The Cat was taken by a few of us to the vets for emergency treatment, we named him Noel.
I volunteered to become a chip scanner for another rescue but thought that we needed one in Crewe.
I am proud to be part of CAFO and the work that the volunteers have achieved so far.

---
Sarah
I love being a part of CAFO and I'm super proud of the help that we get from our brilliant supporters.
I am very good at crafting and have made some lovely items for CAFO over the last few years.
I paint stones, make wreaths, bake cakes.
I am a volunteer scanner for CAFO and help transporting the animals to and from veterinary appointments.
In my spare time (which is very rare) I can be found cheering on my favourite team Manchester city.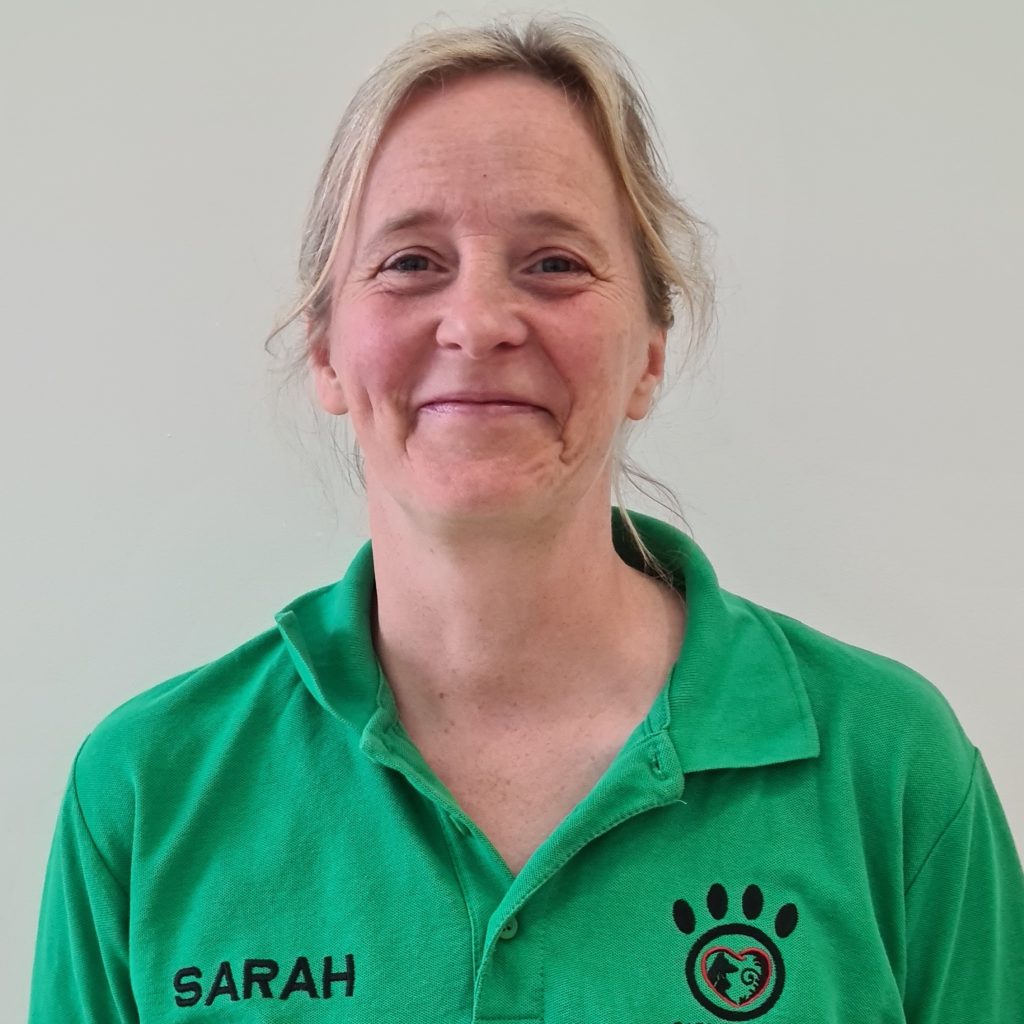 ---
Sue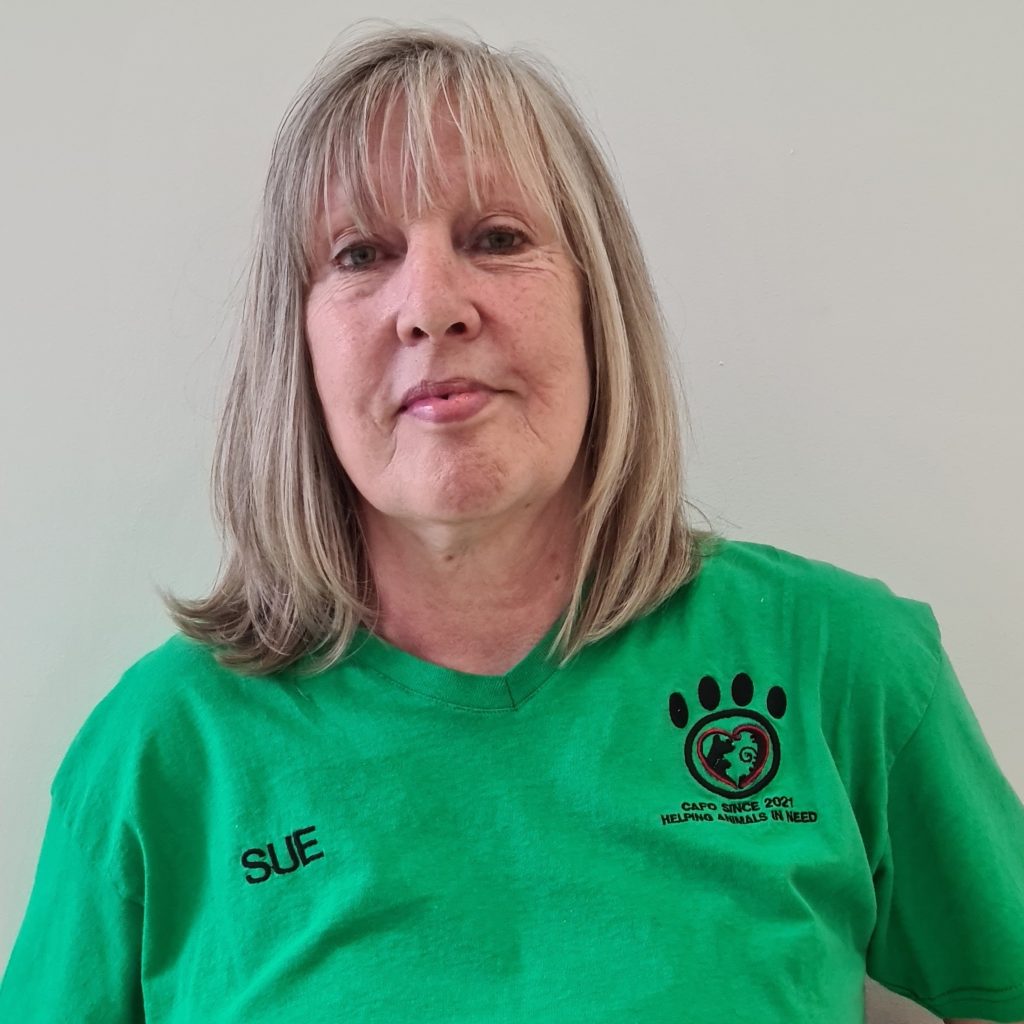 My passion is all about animals and protecting them.
I love all animals, especially cats.
I help to run the Rescue selling group that we run on Facebook.
You can find some lovely items on there and all the money raised helps us to help more animals.
At night I am busy making Pom Poms from wool, these Pom Poms are used by Sarah to make lovely wreaths to sell at our fund raising events.
I have made cat nip toys to sell on our fundraising stalls.
I am a CAFO volunteer scanner.
---
Liz
I joined CAFO in 2021 after I retired.
My love for animals is huge, I knew this was what I wanted to do.
I enjoy helping them so much I volunteered to become a short term foster for Cats that are in Cafo's care.
You can find me helping out at CAFO fund raising events and the day to day care of the animals that I am asked to care for until they find their forever homes.

---
Jasmin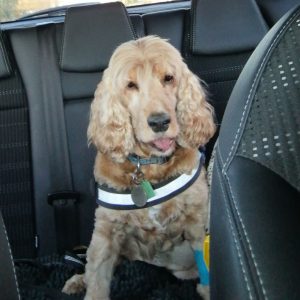 My name is Jasmin and I am a gorgeous and much loved Cocker SpanieI.
Everyone comments about how lovely my ears are.
I love to travel around with the team to help them on their missions to save lost and found pets.
Every animal we help makes me very proud and it makes me happy each time we help an injured or stray animal.
I am a huge fan of watching Manchester City play on TV when I am tucked up in bed with my humans.
My favourite treat is dried Rabbits Ears
---