The CAFO Team Attend The Eden Vets Pet First Aid Evening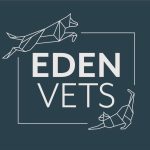 Eden veterinary surgery of Shavington in Crewe, hosted their very first Client evening on October 5th 2022.
The event was focused on first aid for small animals and was hosted by RVN ECC Rosie Barrow.
Rosie Qualified as an RVN in 2017 after completing her training in a busy local small animal practice.
Since qualifying she has gone on to complete her Veterinary Nursing Certificate in Emergency and Critical care, which remains her main area of interest.
A couple of our team members went along to their state of the art veterinary centre to expand their first aid knowledge. This will help us to care for more pets that we get called out to that may have been involved in an RTA or other emergency.
We were treated to an excellent power point presentation that covered all kinds of useful ways to deal with a range of scenarios such as….
Road Traffic Accidents
CPR
Poisoning
Swallowing objects and how to safely remove them if possible
Choking
Bleeding
Heat and Chemical burns
How to deal with stressed animals
Heatstroke
CAFO member Liz said:

I was very glad to attend the Eden Vets first aid course.
We get called out to injured animals quite often, the knowledge that was gained during the two hours is very valuable to rescues such as ours.
Rosie was very clear at explaining some very dangerous situations and got her points across with great clarity.
There was a lot of information given that will prove to be a big help to us at CAFO and I would highly recommend these courses to anyone that has an interest in Pet first aid.
You never know when the need may arise to use the skills that we took away with us at the end of the night.

Thank you to the Eden Vets team for a brilliant evening and we highly recommend that members of the public attend one of their client care evenings should you get the chance.
Sarah From Team CAFO said:

I enjoyed attending the presentation and recommend these client care evenings.
All who went were presented with a super emergency first aid kit containing some very important items.
Pet owners should keep these at home handy in case they need to make their pet comfortable to gain themselves extra time to seek veterinary assistance.
We hope that you are never in some of the situations that Rosie highlighted but to be safe it is better to know what to do such an emergency should arise
Keep up to date with news from Eden vets and their courses on their Facebook page on the link below.
Eden Vets Facebook
Visit their main website at Eden-vets.co.uk
All Photos are Copyright Eden Vets 2022.