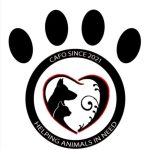 We are pleased to announce that there will be a raffle held on behalf of us by the lovely Rosemary Douglas Mind, Body & Spirit event that is taking place in Stockport on the weekend of the 3rd & 4th of September.

The Stockport Guildhall is always an excellent two-day MBS event, bringing to you the best in many aspects of mind-body and spirit.
CAFO has been chosen as the supported cause at this event, we are very grateful to Rosemary Douglas for choosing us as the beneficiary for the raffle that will help us to support local animals.
This superb raffle will help our rescue to continue to take in more rescue cats that need medical treatment and go on to find their new forever families!
If you are around the Stockport area then please pop in to buy a raffle ticket, every penny counts and helps us to continue to treat animals in our care.
These events are very popular and we highly recommend you take the opportunity to browse the exhibitors, the lovely stalls and stay for a while to watch the free displays that will be taking place throughout the course of the weekend.

There are some lovely prizes on offer and we wish to express our thanks to Rosemary for organising it for us and our furry friends.
The full details of this event is as follows –
Stockport Masonic Guildhall, 169 Wellington Road South, Stockport, SK1 3UA
Opposite Stockport College – Close To Bus Stop & Train Station
Event runs from 10:00am – 5:00pm, there will be 50 free workshops!
Please see the map below for the exact location.