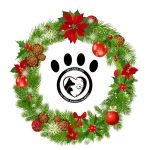 We are pleased to announce that we have been kindly chosen by Dragon Crafts to be their supported cause for 2023.
Gary from Dragon Crafts held a stall at our annual Christmas Fayre on November 13th at Coppenhall club.
Gary really enjoyed being part of such a wonderful event that is now becoming a hit with people in the Crewe community.
We were astounded at the support that was shown during this years event.
Gary Said:

The work CAFO do is close to my heart as I have adopted and looked after stray cats for a number of years.
I am currently looking after (or more like they look after me) six beautiful Cats.
With this in mind I have decided (like many other businesses) to have a charity of the year here at Dragon-crafts.
I will be creating a range of designs called the "Crazy Pet Owners"
The profit from any sales of the items in this range will be donated to CAFO to help with their work.
Gary Continued:

The first of these items will be on my website soon.
I would also like to donate to the charity a supply of 50 items from my crazy cat/dog lady/man range for them to sell on their upcoming stalls that they have planned.
Hopefully that will help CAFO to make some dogs and cats more comfortable this winter.
We wish to send our sincere thank you to Gary for his generosity for supporting us and helping to give more animals the chance they deserve, this will help us to rehome more animals that need assistance this winter and throughout 2023.
Dragon Crafts have some beautiful items on their dedicated website that would make a lovely gift this Christmas such as, Christmas decorations, tree ornaments, personalised clothing, giftware, printed garments and gift vouchers.
Look out for the special CAFO category appearing on the website soon!
If you wish to browse the lovely items that Gary stocks, you can visit his website by clicking on the link below.
Dragon-crafts.co.uk