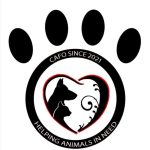 CAFO (Cheshire animal fundraising organisation) held their summer fete fundraising day today (26th June 2021) at Underwood Lane Social Club.

There were stalls from Men in Sheds showing off some of their fantastic homemade wares.
We also had name the bear, mystery bottles, homemade cakes, books, CD's, pet toys / equipment, and handbags, gifts, and toiletries on sale from some small businesses.
The Tombola stall was a popular attraction, as were the various raffles and games being held to win a wide range of items that had been donated to the relevant organisations.
Additionally we are so excited that this first event was a success and look forward to be holding more in the future.
Check out our upcoming events page for more…
Upcoming Events