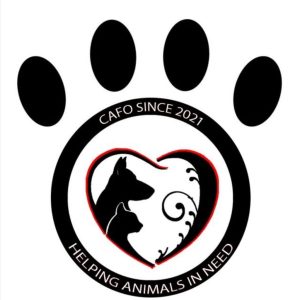 We are delighted to announce that today we have received a fantastic donation of £340, the money was left over from funds that were raised by the original Bring Back Crewe Carnival team at an event that was held in Queens Park Crewe in June.

After the sad dissolution of the committee we were chosen to receive the money by Cheshire residents and ex-committee members Stuart and Ange.
The money was received by us this afternoon, it was then handed over to Eden vets in Shavington to reduce the balance on our ever growing vet bill.

This extra funding will go towards covering previous treatments of Cats that we have helped during the last few months.
CAFO are very grateful to have been the beneficiary of the now dissolved Bring Back Crewe Carnival Committee.
Stuart Said:

With the sad dispersal of the committee and the funds that were left over, it was in our intentions to donate this money to a local cause.
We chose CAFO as they work tirelessly to help lost and injured animals in our area.
Many of the people who donated this money by the way of a raffle may have had help from CAFO with missing pets, injured animals or may do in the future.
I think that CAFO will make good use of this money and will assist them to continue with helping more of the injured pets in the future that may belong to some of the members of the Crewe community.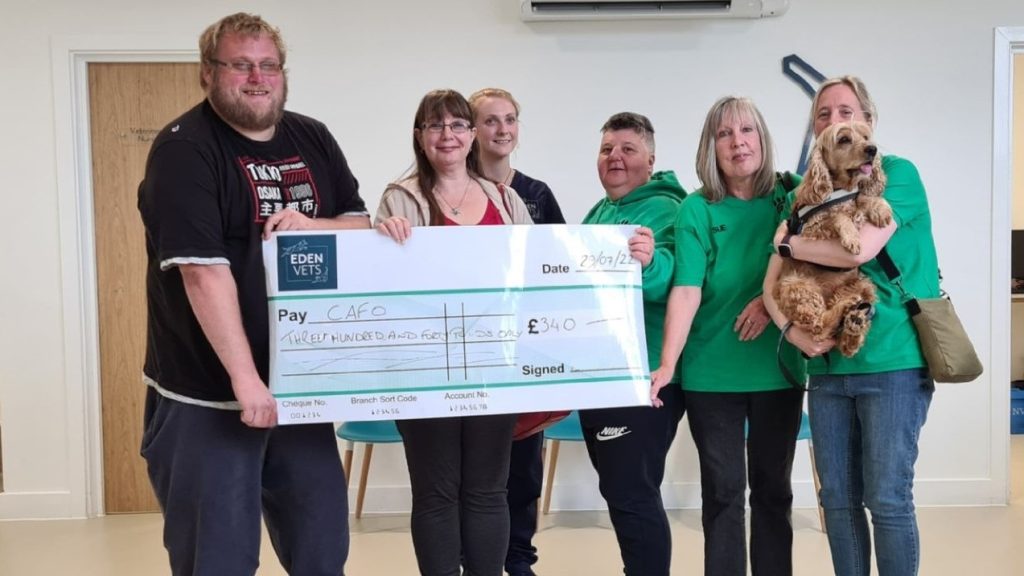 Angela Quoted:

I have been following CAFO now since they were established back in 2021, they have already saved the lives of lots of animals in the time since they formed their group.
They do a lot of work with their rescue such as, scanning lost pets, rehoming pets without homes, making sure their foster carers have everything they need to care for animals and offering advice and support when they need it.
They are a big part of our community now and provide our area with a fantastic service.
Of course they have their own jobs too on top of running this rescue in their own time so every bit of help whether it be monetary or help with providing care is always welcome.
Without CAFO many local animals would have suffered unnecessarily, I am happy that we have such a hard working and caring animal rescue in our community
The initial funds raised by the event in the popular Crewe park was £335.50, Stuart decided to personally round the amount up to £340.
CAFO would like to thank Stuart & Angela for donating the funds to our rescue, with the generosity of the public we can continue to help more animals that need us the most.
The donation was verified and counted by the staff at Eden Vets in Shavington who then credited our account.
Thank you to all involved in todays presentation and especially Eden Vets for their hospitality and letting us use their surgery for the cheque hand over.
Crewecarnival.co.uk
Eden Vets