We held our annual Christmas Fayre on 13th November 2022 and we are blown away by the support we received before and during this special event.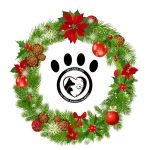 The day started very early for us, we arrived at Coppenhall club at 8.30am to set up for our lovely stall holders and charities.
Jay C from Sonnet radio announced the two minute silence at 11am which was observed by all who were in the hall at that point.
Midday came and the doors opened to a flood of people who had come to support our rescue, what an amazing time they had.
There were lots of special gifts on offer for people, pets, face painting, popcorn, yummy cakes and cookies made by our wonderful team of bakers.
Thank you to all who attended.
The support we have received over the last few weeks has been amazing.
Jack Warren won the colouring competition.
Alfie B won the "Find Acers Food" treasure trail.
We are pleased (and astounded) to announce we raised a massive total of £2,638.84
Every single penny will be used to support our animals over Christmas and will help us to continue our good work in our local community.
We would like to thank:
Coppenhall Working Men's Club for an amazing venue, they went above and beyond to accommodate our every need.
Sonnet Radio for all their support and help during the last 12 months.
We have been nominated as their permanent chosen cause and they announced it during the event and we are delighted.
Our appreciation goes out to our amazing volunteers who ran a stall, transported stuff to the venue and all the people that came to support.
We hope the other charity and business stalls did well.
Thank you goes to entertainment by the Grinch, Gingerbread man, Blossom events, Alan the Balloon man from Snaggers Amazing Balloons, Lily ball the guitarist, Aiden & Dom our dancers, you were all fantastic.
Here is to 2023!
We still have a few beautiful Calendars available at the price of £3.50.
If you would like to purchase one for yourself or as a gift for a loved one you can send an email to:
Cafo2021@aol.com