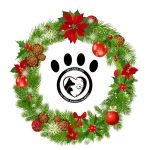 We have kindly been presented with a lovely donation of £100 from a fundraiser that was held back in June by the Haslington monthly craft & gift fair ran by local lady Annette Basford.
Each month the Fair supports a different local charity and our rescue was chosen to be the benefactor of the event held back in the summer.
We had a stall the event ourselves and raised money for our rescue Cats, thank you to all our supporters for visiting us during that day.
Every penny counts towards the food and treatment of our foster Cats.
We were invited to the very last craft fair of the year by Annette where Sarah and Liz were presented with the very kind donation.
We wish to thank Annette for inviting us to benefit from the event in June, also for inviting us along for the presentation along with other charities that were chosen throughout 2022.
For more information on the Haslington fairs on Facebook please click on the link below
Haslington Charity Craft & Gift Fairs